Paul Pierce, NBA 2008 Finals MVP, 10 time All-Star, and my favorite NBA player of all time, always goes all out for Halloween. He hosts parties, has multiple costumes for Halloweekend, and always tops the holiday off by posting his themed costume with the rest of his family.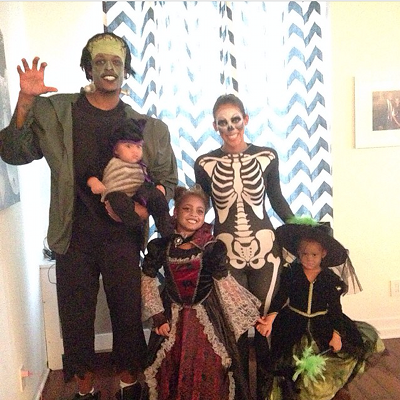 This Halloween, his team the LA Clippers had a game, but Pierce is currently out with an injury. He did not let the opportunity pass by. While supporting his team from the bench, Pierce was decked out in a head to toe Rick James costume.
https://vine.co/v/5p0rqYJtPDP
Paul Pierce as Rick James for #SunsAtClippers tonight. pic.twitter.com/T0gxTFFDh6

— Paul Coro (@paulcoro) November 1, 2016
I always appreciate a well put-together costume, and the commitment is real here, given the million of people watching the broadcast. Hopefully he continues to update us every year on his costume even after he retires next year. Something tells me he won't be able to resist.
via CBS Sports