The Girl Scouts are soon to be synonymous with more than just delicious cookies, green vests, and camping trips. Thanks to a new initiative with internet security company Palo Alto Networks, the Girl Scouts will become a cybersecurity force to be reckoned with.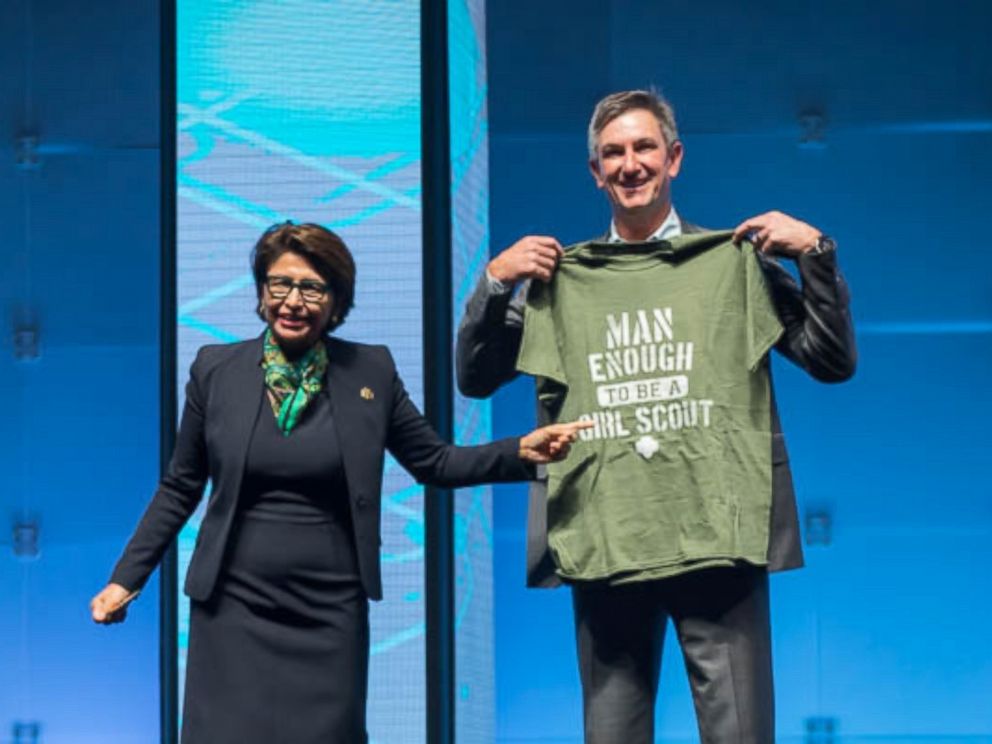 Starting in September 2018, Scouts will be eligible for 18 new badges focused on internet literacy and cybersecurity. Older girls will learn skills like coding, white hat hacking, and different aspects of firewalls, while younger members of the organization will start out by focusing on online safety and data privacy. Learning opportunities will take place through hands-on activities, mentorship programs, games, and even field trips.
Tech-centered badges have been available in a few local Girl Scout troops for some time (for example, a game-design badge available to girls in the L.A. area), and the organization has added various STEM-centered badges, but this initiative marks the first time cyber-focused badges will be available nationwide. It will also focus on getting girls who otherwise would have no exposure to computer and tech skills access to this type of education.
The new initiative couldn't come at a better time, with cybersecurity becoming a global issue—impacting governments, private businesses, and everyday citizens. The new badges will not only help girls learn how to keep themselves safe on the internet, but also empower them to pursue careers in technology and cybersecurity.
According to a poll by the Center for Cyber Safety and Education, women make up only 11% of the cybersecurity workforce. With a deficit of 3.5 million jobs expected for the field by 2021, Girl Scouts and Palo Alto Networks are trying to increase the presence of women in STEM and fulfill the need for more cybersecurity professionals.
The Girl Scouts focus on helping girls develop courage, confidence, and character, and this initiative will undoubtedly empower many young women to pursue talents they didn't realize they have, or pursue careers they otherwise wouldn't know they have access to. So next time you're considering buying that extra box of Thin Mints, treat yourself and empower the next generation of cybersecurity experts!