Maria Grazia Chiuri, Dior's first female creative director in the brand's 70-year history, is already putting on mark on herstory. This past Friday saw her debut collection with Dior at Paris Fashion Week, and Chiuri showcased some shirts with a feminist punch.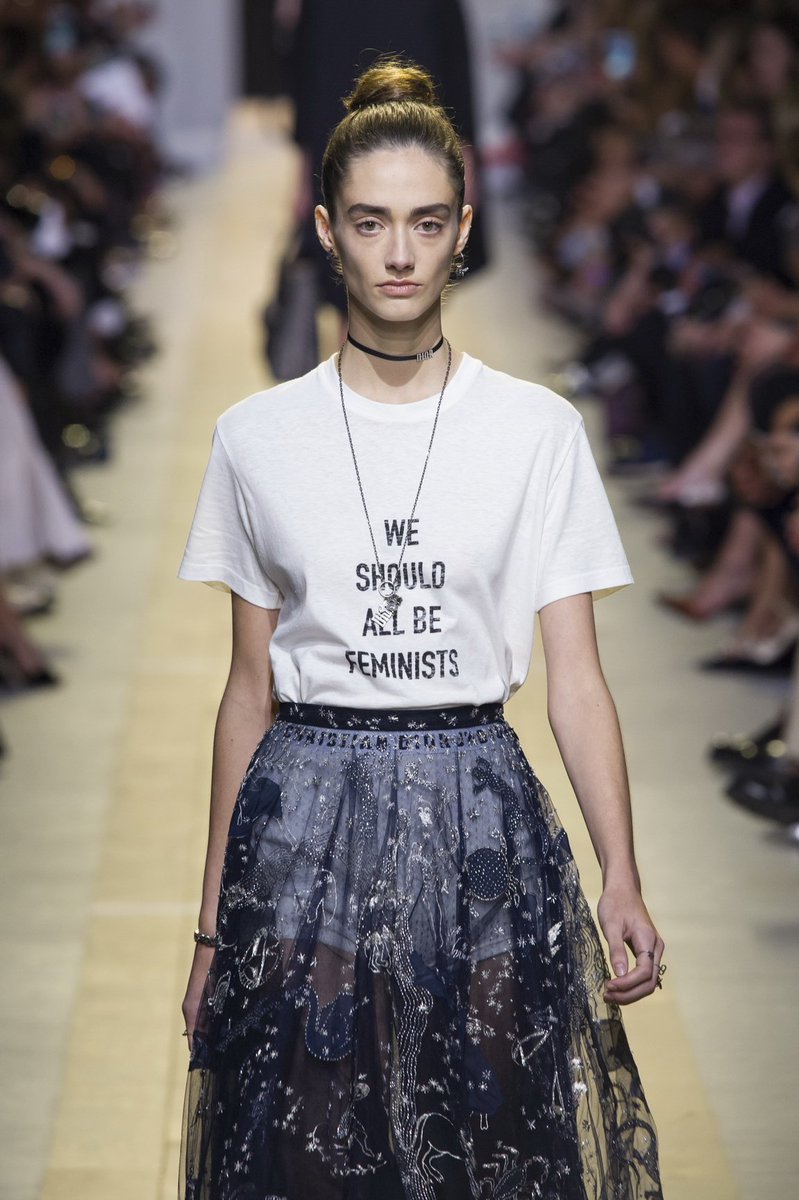 A lucky Dior model got to wear a t-shirt with the quote "We should all be feminists." This of course comes from the title Chimamanda Ngozi Adichie's kick ass TED talk, which was popularized by Beyonce's iconic song ***Flawless.
It's quite a powerful message, especially in an industry so harmful to women, and by a woman in such a visible, important position. I'm always for more feminism in fashion, so hopefully we'll see more of this in the future.
via Teen Vogue